Traveling to Bali is one of the most memorable adventures you might undertake. However, knowing as much as possible about the visa process ensures a better trip. A visa mistake can result in travel delays and potential disruptions impacting the quality of your trip.
Visa scenarios like the ones in The Proposal (on Fubo) are somewhat rare. However, visa issues in the real world are no laughing matter for most.
Why take the chance of a mistake when there are easy options to prevent such issues?
Types of Visas for Vistors Traveling to Bali
B213 Visa on Arrival (VOA) 30 Days – free and paid
This visa allows eligible visitors to stay in Bali for a period of 30 days. There are two categories within the B213 VOA: the free option and the paid option.
The free option is free for nationals from specific Association of Southeast Asian Nations countries (ASEAN). Indonesia has only recently, in 2023, paused visa-free entry for all countries except for those belonging to the (ASEAN).
Travelers often get confused as to why there was the option to buy a '30-Day Visa' on arrival in the arrivals hall (previous to the free visa pause) before lining up to go through immigration when they could get a 'Free 30-Day Visa' on arrival when going through immigration anyway. This is because the 'Free 30-Day Visa' on arrival cannot be extended.
Therefore, previously if you wanted to extend your stay in Indonesia beyond 30 days you had to purchase a '30-Day Visa' online BEFORE arriving in Bali or on arrival in the arrival halls which could then be extended for an additional 30 days – giving you 60 days total in Indonesia.
Currently, if you are not a citizen of one of the Association of Southeast Asian Nations countries you will have to purchase your B213 Visa on Arrival (VOA) anyway.
Tourists From Which Countries are Eligible for a Visa On Arrival
The following countries are eligible for a paid VOA upon arrival at Bali Airport or an (e-VOA) electronic Visa on Arrival which can be purchased online through Indonesia's official immigration site before traveling.
Eligible Countries
Albania
Andorra
Argentina
Australia
Austria
Bahrain
Belarus
Belgium
Bosnia
Brazil
Brunei Darussalam
Bulgaria
Cambodia
Canada
Chile
China
Colombia
Croatia
Cyprus
Czechoslovakia
Denmark
Ecuador
Egypt
Estonian
Finland
France
Germany
Greece
Guatemala
Hong Kong
Hungary
Iceland
India
Ireland
Italy
Japan
Jordan
Kazakhstan
Kenya
Kuwait
Laos
Latvia
Liechtenstein
Lithuania
Luxembourg
Macau
Malaysia
Maldives
Malta
Mexico
Monaco
Morocco 
Myanmar
New Zealand
Norway
Oman
Palestine
Panama
Peru
Philippines
Poland
Portugal
Qatar
Romania
Russia
​Rwanda
San Marino
Saudi Arabia
Seychelles
Serbia
Singapore
Slovakia
Slovenia
South Africa
South Korea
Spain
Suriname
Sweden
Switzerland
Taiwan
Thailand
The Netherlands
Timor Leste
Tunisia
Turkey
Ukraine
Uzbekistan
United Arab Emirates
United Kingdom
United States of America
Vatican
Vietnam
The full list from the Embassy of the Republic of Indonesia can be found in this link.

211A Tourist Visa 60 Days – single entry visitor visa
If you want to stay longer than 30 days without having to extend your paid '30-Day Visa,' or pay for flights to do a visa run, (flying out and back into Indonesia to get another '30-Day Visa') apply for a '60-Day Tourist Visa' well before you travel.
A '60-Day Tourist Visa' is a single entry visit visa for tourism or recreational activities.
It's straightforward to obtain through Indonesia's official immigration site or an Indonesian embassy within your own country before you go.
Organizing a '60-Day Tourist Visa' before you travel saves you both money and time compared to extending your paid '30-Day B213 Visa on Arrival'.
B211A Visit Visa
B211A single-entry e-visas cater to tourists and travelers engaging in specific business activities. These visas are valid for 60 days, extendable twice for another 60 days (180 days total), and don't permit you to work during your stay. Examples of approved activities with these visas include tourism, attending conferences, and visiting family and friends.
The B211A visa is well-suited to digital nomads and other remote workers who want to take advantage of Indonesia's expat-friendly environment for up to 180 days. One point to note as a digital nomad is that you will not be allowed to work for Indonesian clients in any manner.
Both digital nomads and tourists needing a visa to travel to Bali can apply online. Travelers ineligible for a VOA must apply for a visa before entering the country.
It is also a useful visa for those who are citizens of countries that are not listed for visas on arrival.
All B211A Visa applications need to be applied for and completed before traveling to Indonesia. Apply through a visa agent who can manage the entire application process, Indonesia's official immigration site, or an Indonesian embassy within your own country before you go.
Long Stay Visas
Visa options for extended stays (temporary work visa C312, second home visa, etc.) are available for those who intend to either work or stay for longer durations.
Visa Requirements and Eligibility
Bali visitors require visas for entry unless they are Timor Leste nationals or nationals of one of the Association of Southeast Asian Nations (ASEAN) countries. One of the visa categories above will apply to non-ASEAN visitors. The eligibility will vary based on the specific visa, with each of the options having different purposes.
Emergency travel documents or passports are unsuitable for Indenisan visa purposes. For entry, you must have a valid passport for at least six months from your arrival date. Arriving in Bali with invalid travel documents will result in your being sent home.
It is recommended to purchase your visa online through Indonesia's official immigration site at least 48 hours before arrival. You may buy your visa as far in advance as two weeks. Otherwise, you must purchase it at the airport on arrival (the B213 VOA).
Your B213 VOA is eligible for one 30-day extension during the time of your trip. If you want to stay past the extension, you must leave the country and return after getting another visa. Planning your surfing trip so you can make arrangements about extending your visa if necessary is always helpful.
Depending on the type of visa that you are applying for, you may need the following documents. These may be needed for both online and at-airport applications.
Passport

Passport-size photo

Departure ticket from Indonesia

Proof of funds (US$2000 or more) – last 3 months' bank statements, deposits, salary slips
How to Get a Visa for Bali
Getting visas for Bali is a straightforward process. Knowing which visa is best for your circumstances makes everything hassle-free. Getting the right visa increases your chances of your trip going smoothly and you having maximum enjoyment from the experience.
Applying online before your trip is the easiest way to start this process. Although many apply for a 30 day VOA upon arrival at the airport, there are long lines to consider. Getting your visa before your trip gives you more time to devote to the activities that you have planned for.
Bali Visa Extension and Renewal Process
Traveling throughout Bali is so exciting that it is easy to see why many may opt to extend their stay. As mentioned earlier, a free visa for visitors from one of the ASEAN countries cannot be extended. The paid B213 VOA is eligible for one 30-day renewal (for another IDR 500,000 or ~US$35). B211A visitor visas are good for 60 days, with up to two 60-day renewals, which keeps your travel plans somewhat more open.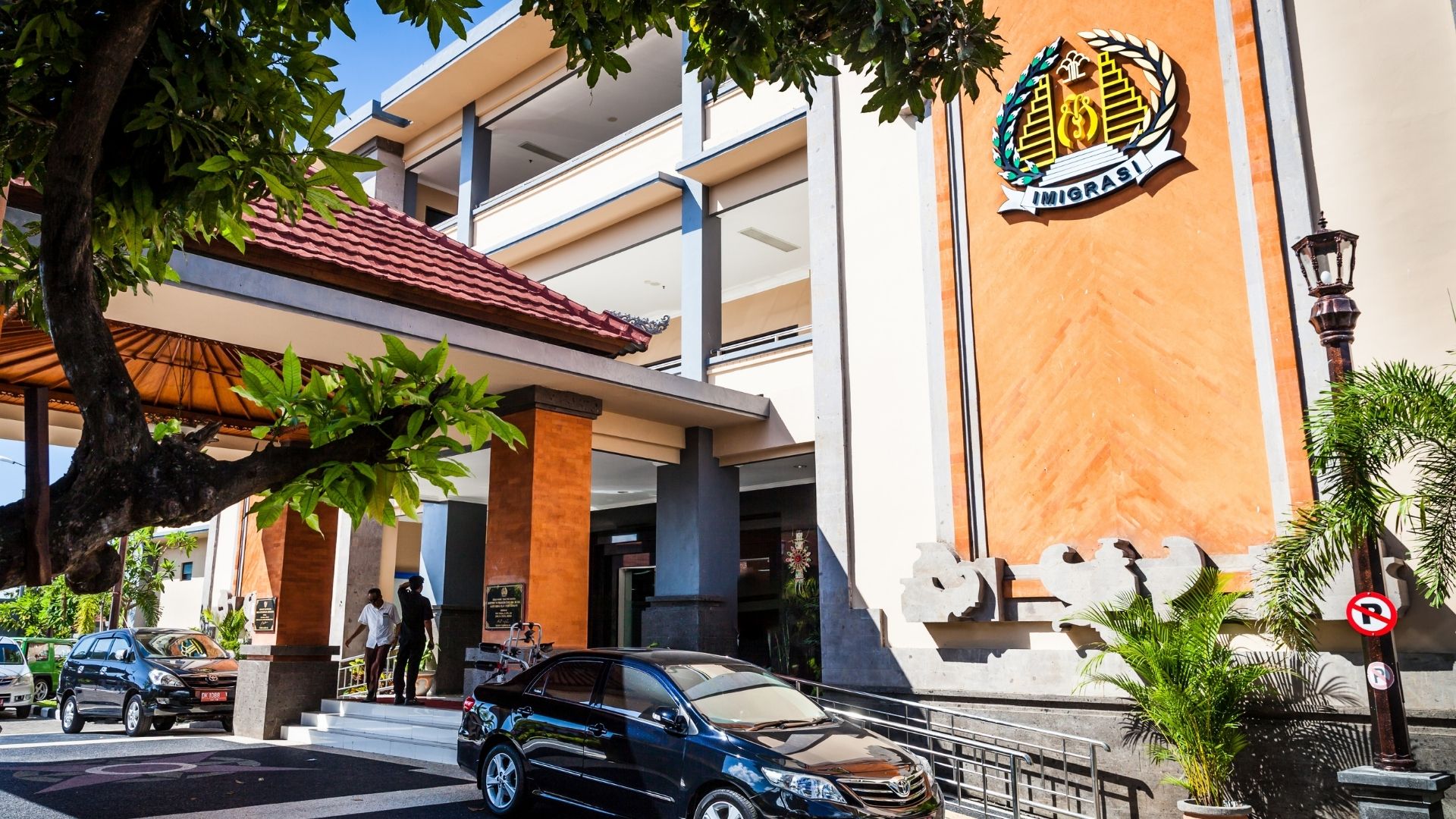 If you want to renew a visa, start the process ten to 15 days before the current visa expires. The visa extension form is available at the Immigration Office and online. Should you opt to visit the Immigration Office for your renewal, there may be shorter lines and faster service early in the morning.
Extension fees may vary depending on the visa type and renewal length. Do note that some offices do not accept credit cards. Keep some cash on hand to avoid last-minute payment problems.
Biometric data collection is your next step in this visa process. This process consists of a photo and fingerprinting. One of the immigration officers might interview you to learn more about your stay in Bali.
The Immigration Office will process your extension request after you've completed the steps. In most cases, processing takes about seven business days. Staying in Bali legally during this time is essential so you don't lose your status.
Visa Costs and Fees
👉 The 30-Day B213 VOA (visitors from non-ASEAN countries) costs IDR 500,000 or ~US$35.
👉 The 60-Day 211A Tourist Visa costs IDR 1,500,000 or ~US$100. 
👉 The 180-Day (60 + 60 + 60)  B211A Visit Visa costs IDR 2,000,000 or ~US$130. 
Costs for visas can add up, but there are ways to save money. Following these tips helps you keep your travel costs down:
Consider applying online to avoid consulate and embassy fees. You can also skip long lines, which might be an issue during peak vacation times.

If you want the option to stay longer, consider a longer-term visa. The longer your visa lasts, the less often you need to go through the renewal process.

Plan your trip well so you don't end up overstaying. Overstaying your visa will invite high penalties.
Tips for a Smooth Visa Application Process
When you apply for a Bali visa online, you should have legible copies of certain documents handy to make things go more smoothly:
– Photocopy of your passport
– Passport-size photo
– Accommodation information
You'll need a functional email address to check for updates on your visa. Also, make sure you have access to a Mastercard or Visa card. There is less of a chance of delays if everything is in order at the time.

Make sure you're choosing the right kind of visa. The wrong type of visa may require paperwork and penalties/legal action.

Double-check to make sure your passport has six months' validity. You need to have a valid passport to enter Indonesia. Make sure your passport has a free page for Indonesian entry stamps.

Make sure you have complete flight information for arrival and departure. Many inadvertently omit their departure date. Immigration authorities require this data to prevent overstays.

Don't forget about your accommodation information. Hotels and homestays are examples of the most common accommodations for visitors.

If your stay is being sponsored, you need to have documentation (usually a letter) from your sponsor.

Applying about a few weeks before your trip should give you time for your visa to process with minimal delays. Do check your email regularly to stay updated on your visa's progress.
Common Visa Mistakes to Avoid
Visitors to this beach paradise often make critical visa mistakes, potentially leading to unwanted consequences. The more effort you make to avoid these mistakes, the more you will benefit in the form of a hassle-free trip.
One of the most common mistakes is applying for a different visa when your passport is nearing its expiration date. If your passport is valid but getting close to expiration, you can use it for entry only, with a validity of at least 6 months. Extended stays require passport validity of at least 12 months.
Having original copies of your travel document is essential. However, besides having the original, you should also have multiple copies in case of loss. Indonesian officials have the right to check to ensure visitors are legally in the country.
Many travelers apply for family passports for the sake of convenience. If anyone in your family might be visiting another area during your surfing trip, one passport might be inconvenient. Getting a passport for each family member ensures more unrestricted travel.
If you get your passport replaced while in Indonesia for any reason, you will need to apply for an exit permit before your departure.
Some of these mistakes are easy to make if you refer to the wrong information. There are a ton of websites that offer visa advice and assistance. Some of these websites take extra money to manage the application process on your behalf. Be sure to do your research and apply only through legitimate websites, or the official immigration website if you decide to apply by yourself.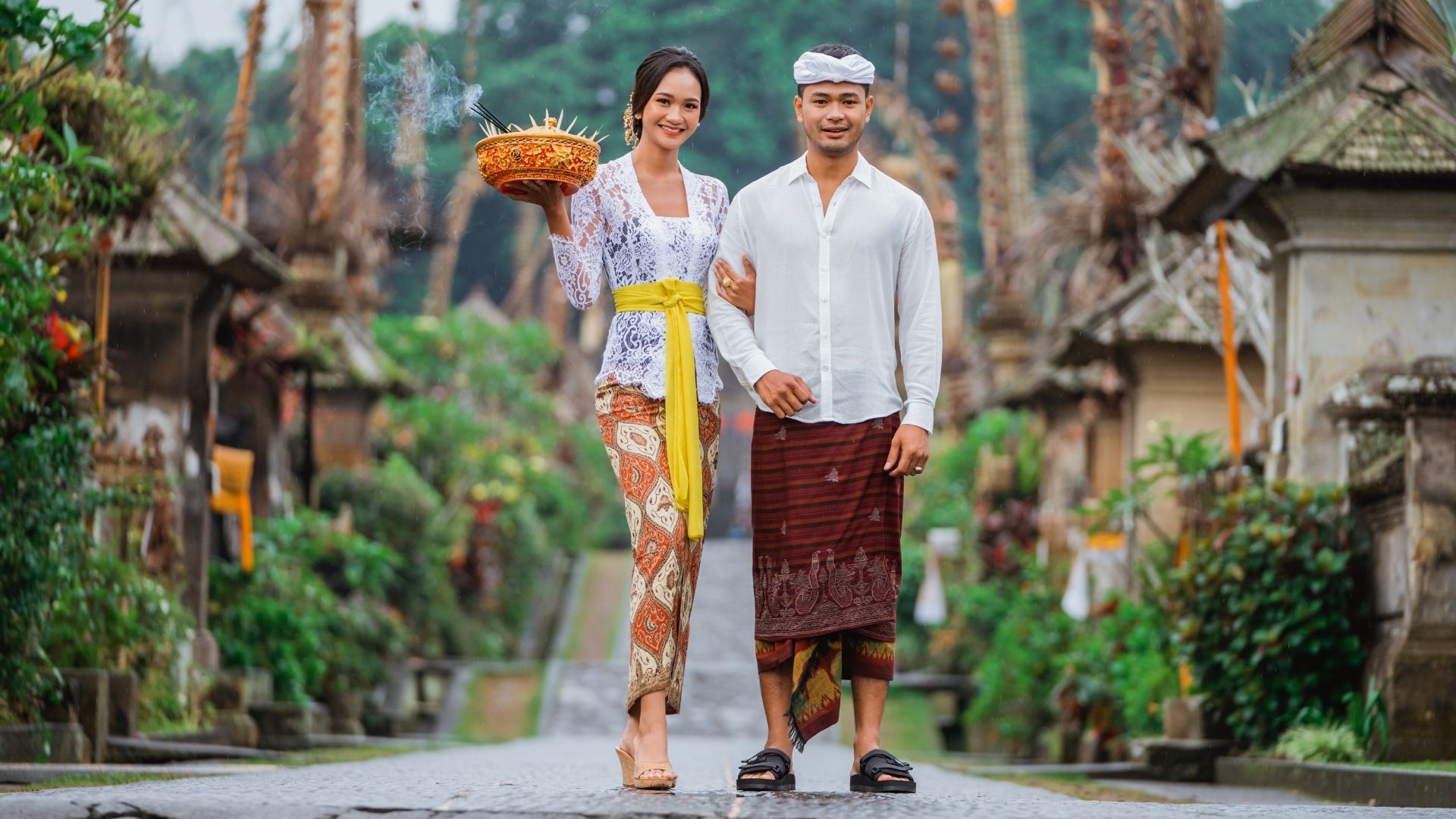 Common Visa-Related Questions and Concerns
Some questions and concerns are common for anyone who seeks a Bali visa. These issues are important to address before traveling.
Do I need a return ticket when entering Bali?
It's advisable to have a return or onward ticket when entering Bali, as your airline and/or immigration authorities may ask for proof of your intention to leave the country within the permitted stay period. While it's not always enforced, having a return ticket can help avoid potential issues at the border.
Must I apply for a VOA extension in person?
Not necessarily. You can apply for an extension of a VOA both in person at an Immigration Office or online, following a process similar to the one for applying for a visa.
Can I work in Bali on a tourist visa?
No, working on a tourist visa is not allowed in Bali or Indonesia. If you intend to work, you will need to apply for a proper work permit or business visa, which usually requires sponsorship from an Indonesian employer or business entity. Engaging in employment without the appropriate visa or permit can lead to deportation and other legal consequences.
Can I work in Bali on a business visa?
The business visa permits researching investment opportunities, sourcing goods, or having business meetings, but not working locally for pay.
Can I be deported for working without authorization?
Yes, if you are not authorized to work with the visa you have, you are risking deportation if you attempt to work.
Are there any recent changes to Bali's visa requirements?
Visa requirements and regulations can change over time, so it's crucial to check the most up-to-date information before your trip. This includes consulting the official website of the Indonesian embassy or consulate in your home country and staying informed about any changes in visa policies and requirements for Bali.
For example the free visa on arrival was paused mid 2023.
When a 60-Day Visa Makes More Sense
There are three straightforward options for more extended tourist stays:
If you get a VOA, you can choose an option permitting you to extend your stay another 30 days. Most use this option when they aren't sure if they'll stay for more than 30 days.
However, this option doesn't grant the automatic right to stay for 60 days. If you have plans for a 31 to 60 day stay, the 211A Tourist Visa may be a better option. This visa is one of the better options for visitors who require up to 60 days in Bali or Indonesia without the hassle of extending.
If you have plans for a 61 to 180 day stay, the B211A Visit Visa is your best option. This visa is one of the better options for visitors who require maximum flexibility. It is valid for 60 days, with options for two extensions of 60 additional days. Effectively, you could stay for as much as 180 days (six months). An Immigration Office appointment may be necessary for each extension. Do check the latest rules before your departure or arrival.
The visa is only valid as long as you are in Indonesia. Leaving the country will void the visa. Extending the visa before the expiration date will help avoid this problem. Extending your visa while in Bali requires you to choose the onshore option.
If you apply before your trip, you can use the offshore option. After the visa is approved, you must enter the country within 90 days. Otherwise, the visa is invalid, and you must start the process again.
What Are the Penalties for Overstaying?
Overstaying your visa in Bali is a serious matter. Fines, imprisonment, deportation, or restrictions on re-entering the country are possible consequences.
If you overstay your visa, the official penalty is 1,000,000 IDR ~$70 USD per day you overstay (previously 300,000 IDR per day).
However, if you overstay more than 60 days, you are risking detainment and deportation. You may be restricted from entering Indonesia for a proscribed time.
Note that penalties or legal action can apply even if you violate the terms of the visa that you applied for.
Hiring a Visa Agency for Assistance
A visa agency can help you avoid many of the common pitfalls that affect unprepared travelers. Many visitors try to visit a country on the wrong visa or make similar mistakes.
Visas are somewhat more complicated to apply for than many realize. Missing one or two crucial documents can determine whether your dream surfing trip occurs at the time of your choice. Using a visa agency makes this process easier than attempting to handle everything on your own.
Making sure you pick the proper visa for your travel plans is of vital importance. These agencies can make sure you get the correct visa and have supporting documentation.
Note that there are fees involved with using these services to get a visa. Even though you might pay quite a bit more, you can enjoy greater peace of mind knowing your visa is in professional hands.
Final
PRO TIP

for Bali Visa Applications

Bali is one of the most popular spots in Indonesia for tourists. Since there are so many advantages to spending time in this tropical paradise, you want to make sure you have the correct visa well before you travel.
Regardless of whether you apply yourself or use a visa agency, you will need to wait a few working days, at least, before your visa is ready. Making sure you check your email will help you stay updated on your visa status. It's important for you to make sure your email address is accessible and functional.
You'll want to make sure your email settings allow you to receive emails from the Immigration Office in Bali or the visa agency you use. You don't want to miss important communication because it arrives in your Junk or Spam folder.