Bank Vaults in the Mentawai Islands is a powerful right-hand reef break that works at almost any size and is very rarely flat.
The quick rise in the reef from the open ocean produces a thick lip that pitches quick and heavy. The surf here is often solid and sets easily catch you out of position unexpectedly all to frequently so be sure to bring more than one spare surfboard with a bit of volume.
What kind of wave is Bank Vaults?
Bank Vaults is aptly named for its high-risk, high-reward nature. Expect a steep and hollow take-off over a section of exposed live coral reef. Bank Vaults is not recommended for beginners or intermediates. Ideal conditions are well overhead and glassy. If you make the drop, you're in for a deep hollow barrel, fast wave, and steep shoulder regardless of tide.
Booties:
Bank Vaults: Not necessary
Surfboard type:
Bank Vaults: Shortboard to minigun
Hazards:
Bank Vaults: Big waves, hollow barrels and strong currents
Best swell direction:
Bank Vaults: S
Best wind direction:
<Bank Vaults: N
What tide is best:
Bank Vaults: All tides
Best tide movement:
Bank Vaults: Incoming
Wave consistency:
Bank Vaults: Ultra-consistent
Best time of year:
Bank Vaults: March – October
Lineup vibe:
Bank Vaults: Can be intense when it gets gnarly
Other names for spot:
Bank Vaults: Bankies
Paddling out at Bank Vaults
Bank Vaults consistently attracts a tonne of swell and therefore regularly has very heavy surf and a shifting peak. Be sure to watch more than a few sets before venturing out as you may be fooled into thinking it's perfect from afar. Don't take this break lightly as surfing Bank Vaults will be trickier than you think at first glance. Stick wide in the channel on the paddle back outside and if its double-overhead plus (ideal conditions for Bank Vaults) don't expect much help.
What is the beach like?
Located on the most exposed tip of Masokut Island, Bank Vaults certainly isn't known for its beach, however, you will find a thin strip of palm-tree lined white sand beach which meets a jagged reef on the ocean edge.
M.I.A Surf Camp
M.I.A. is a beachfront surf camp directly in front of Nipussi which overlooks a total of five reef breaks which cater to surfers of various abilities (Bank Vaults is within view a few hundred metres up the beach). This surf camp is just a few years old and limits its number of guests to eight at any one time to provide you with a great experience. The accommodation consists of two large bungalows each with their own en-suites which sleeps four people in each (couples room available on request), plus a large chill house for meals, snacks, WiFi, bar with ice-cold bintangs, table tennis, darts, library, board games and a 50″ TV with cable television. The accommodation is set on a 2-acre block so there is plenty of space to relax and watch those hypnotic waves roll into the shore.
Botik Resort
Botik Resort is situated on its own private island which you can walk around in less than an hour soaking up the breathtaking scenery and spectacular beach. Located right on the beach you can enjoy great meals and relax with amazing views over the ocean with waves like Bank Vaults and Hideaways in the distance. Botik Resort is conveniently located in the middle of the Playgrounds area meaning only a quick 5-15 minute boat ride to any surf spot. They have beautiful and spacious bungalow bedrooms, TV with Satellite and WIFI. If you like pumping surf, BBQs and fires on the beach at night while knocking back a few cold ones then Botik Resort is a great option for you.
What else do I need to know?
Be sure to take on board some great advice from Kandui Resort – "Bank Vaults is really tricky, really shifty, and for the most part really heavy. You can get some unbelievable barrels there if you find the right zone. But be on the lookout for surprise sets, this place is famous for them". In other words, don't jump right in at this spot, take the time to suss it out and if in doubt don't go out.
What else is there to do in the area other than surfing?
At Botik Resort obviously their main goal is showing you the best surf you can imagine but also, fishing and spearfishing have become common activities in their resort. If you would like to catch some Dogtooth Tuna, Wahoo, King fish, Giant Trevally, Mackerels, King Barracudas and more Botik Resort can show you the best spots only 5 to 10 minutes from their resort. They provide some fishing rods, spear guns, snorkels, fins and other fishing gear but recommend that you bring your own.
Where is Bank Vaults surf spot?
Bank Vaults surf spot is located on the very southern tip of Pulau Masokut (Masokut Island) and is extremely open to all swells from the South to the West.
How to get to Bank Vaults?
While you could perceivably take the hike to the southern tip of Masokut Island if you are staying on one of the land-based surf camps on that side of the island, the ideal way to access Bank Vaults is by boat from your land-based surf camp or surf charter if you are staying on the water. 
For specific information on how to get to the Mentawai Islands check out our FAQ section on the Mentawai Islands Surf Spots page.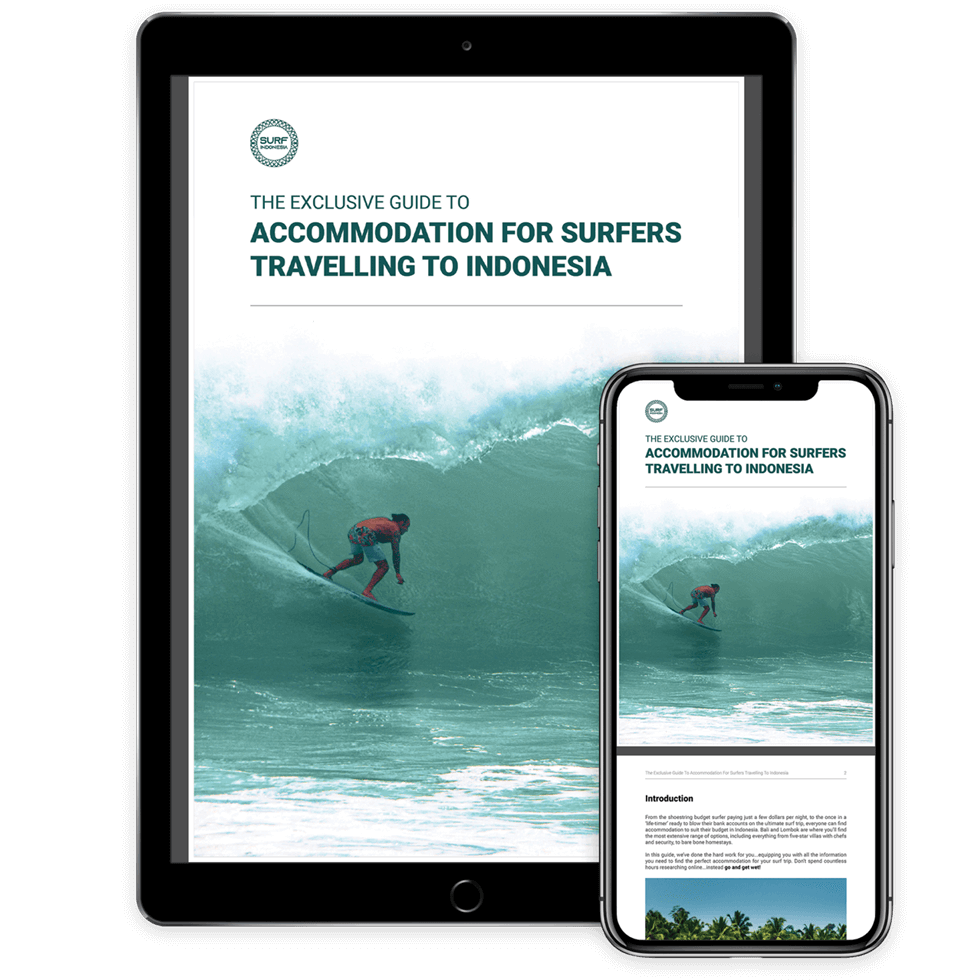 Download for free
The Exclusive Guide To Accommodation
For Surfers Travelling To Indonesia
🔍  65-page accommodation guide
🛖  Types of accommodation
🏄‍♂️  Perfect for any budget
✈️  How to book short or long term
🏝  Locations and recommendations